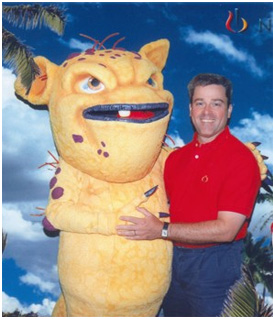 Dr. Todd Goldberg
Complete Family Foot Care Center, P.C.
Dr. Todd Goldberg established this practice in October of 2000 to meet the needs of the surrounding community.
Dr. Goldberg earned his Doctor of Podiatric Medicine at the Pennsylvania College of Podiatric Medicine. He completed his two year residency in Podiatric Medicine and Surgery at St. Vincent's Medical Center in Worcester, Massachusetts after a three year preceptorship at Worcester County Podiatry.
Dr. Goldberg is currently on staff at Hanover Hospital, Gettysburg Hospital, and several area nursing homes. He resides in Hanover, PA with his wife, Astrid, and their two sons, Grant and Paul.
In case you are wondering, Dr. Goldberg "Doc Todd" is the one on the right. He is posing with his good friend Digger, the Dermatophyte. Digger is trying to persuade the good doctor into NOT prescribing Lamisil, so he and his buddies can live comfortably under your "naaiill bed"!