Complete Family Foot Care Center, P.C.
340 Lumber Street Suite B
Littlestown, PA 17340

Phone: (717) 359-5300

Monday:
Tuesday:
Wednesday:
Thursday:
Friday:
Saturday:

8:15 AM - 5:00 PM
(at Homewood nursing home)
8:15 AM - 5:00 PM
8:15 AM - 7:00 PM
8:15 AM - 5:00 PM
2nd & 4th, hours vary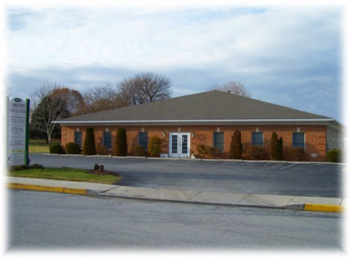 Appointment Scheduling & Payment Information
Call our office at (717) 359-5300 to schedule an appointment. At the time of scheduling, you will be asked what type of insurance coverage you have. Please bring your insurance cards and identification card (such as a driver's license), so they can be scanned into your chart, as well as a list of all medications you are currently taking. As a courtesy, we will submit all claims to your insurance carriers. You are responsible for any balance not paid by your insurance company, as well as, any coinsurances and amounts applied to your deductible.
Patients are responsible for obtaining their own referrals and bringing them to the office at the time of their appointment. Payment for services is due at the time of visit for any patient not insured through a commercial insurance carrier or plan that does not cover office visits or consultations. Co-Pays determined by your insurance carrier are also due at the time of your visit.
We encourage you to call our office with any questions or concerns. A staff member will respond as quickly as possible. If our office is closed, our answering machine will supply needed emergency contact information.

Major Insurances That We Participate With:
Access
Aetna
Capital BlueCross
CareFirst BlueCross BlueShield
Cigna
Geisinger PPO
Great-West / Health One
Health America

Health Assurance
Highmark BlueShield
Humana
Keystone
UnitedHealthCare
Medicare
South Central Preferred
To ensure that we participate with your insurance, please contact your insurance provider directly and inquire about our participation status.